School Nurse Office
~Dear Students and Staff Members~
We, Faculty of Engineering / Graduate School of Engineering have opened the school nurse offices on Katsura and Yoshida campuses aiming at supporting your health and wellbeing.
The office offers a range of resources for those who might be feeling worried, drained and overwhelmed in daily life. The registered school nurse will be available to listen to you about your work or school life issues and any other related topics. The school nurse can make a referral to medical professionals if necessary.
In past, some students and staff members might have found difficult to directly seek help from a counselor at the clinic. With this new office, anyone, not only students but also academic staffs can visit the office without booking appointment and feeling hesitant. We want you to feel comfortable seeking the care you need without worrying about privacy issues.
Please be assured that all medical care at School Nurse Office is kept confidential. 
Please contact us by e-mail first to prevent the spread of novel coronavirus infections.
Online consultation is also possible.
We will only reply to your Kyoto University email address (****@kyoto-u.ac.jp) to confirm that you are a student or faculty member of Kyoto University.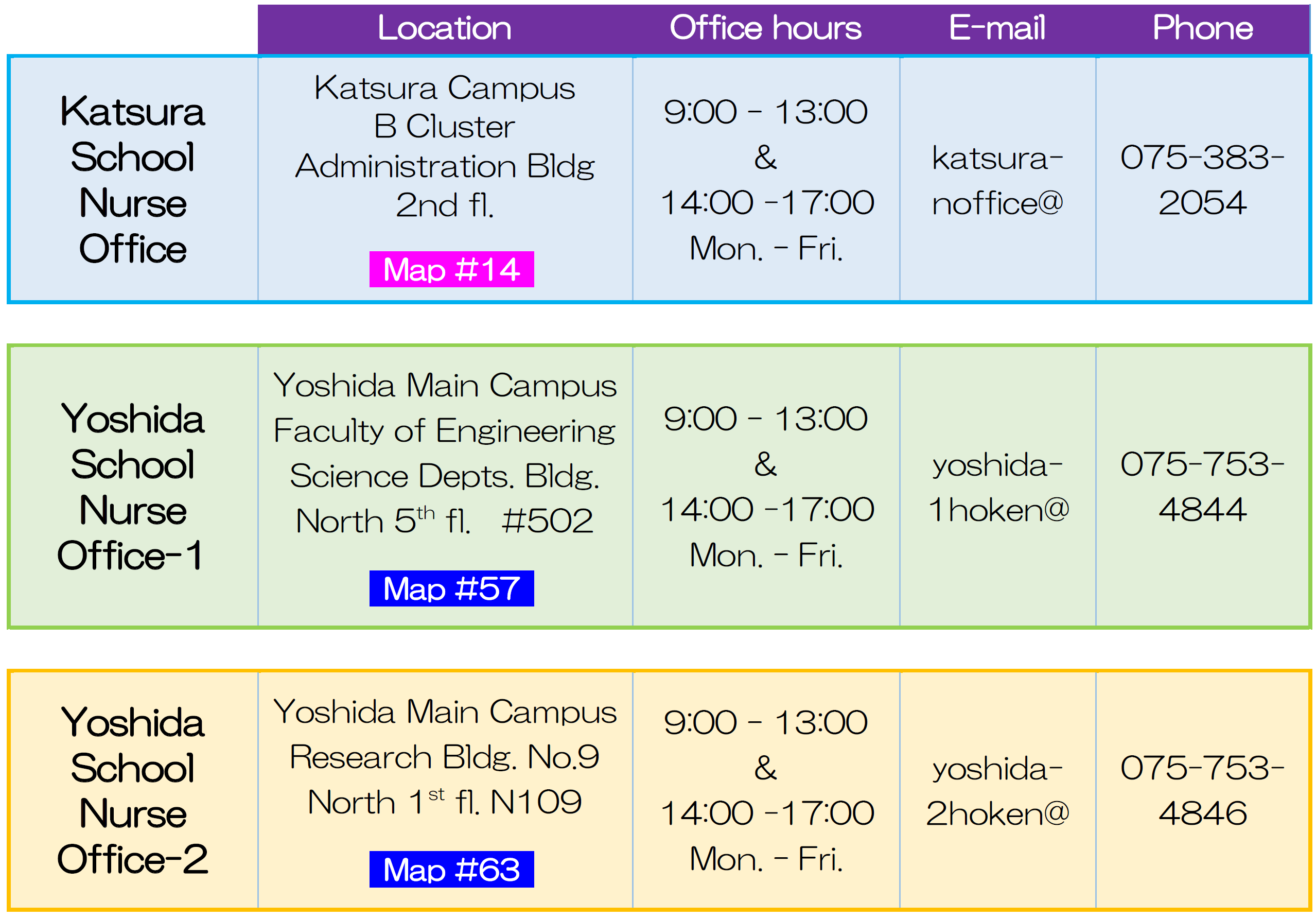 Add "mail2.adm.kyoto-u.ac.jp" after each e-mail address.
    (Note)The former address "yoshida-noffice@" of the Yoshida Nurse Office cannot be used from 2021.

ーーーーーーーーーーーーーーーーーーーーーーーーーーーーーーーーーーーーーーーーーーーーーーーー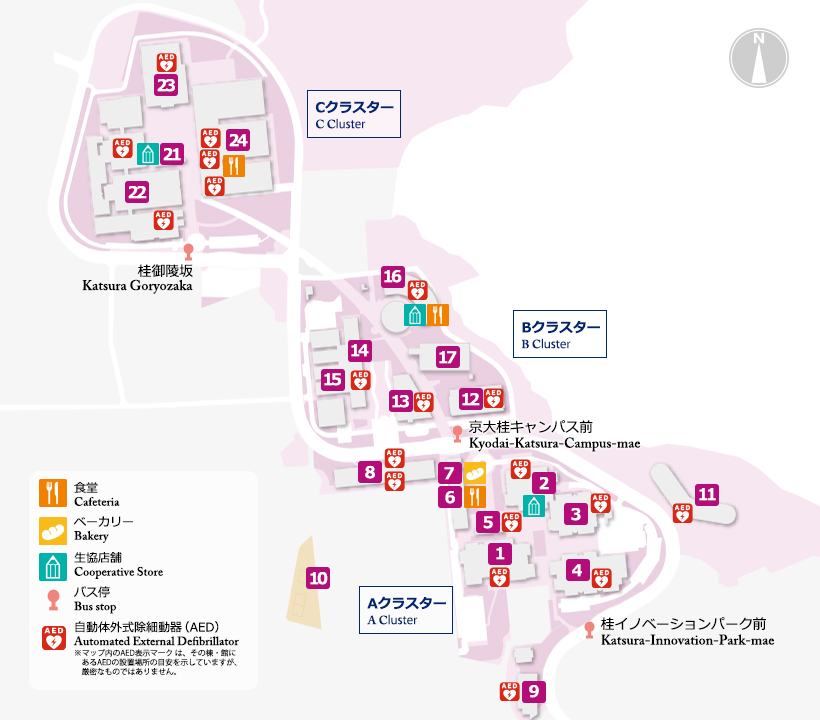 [Katsura Campus]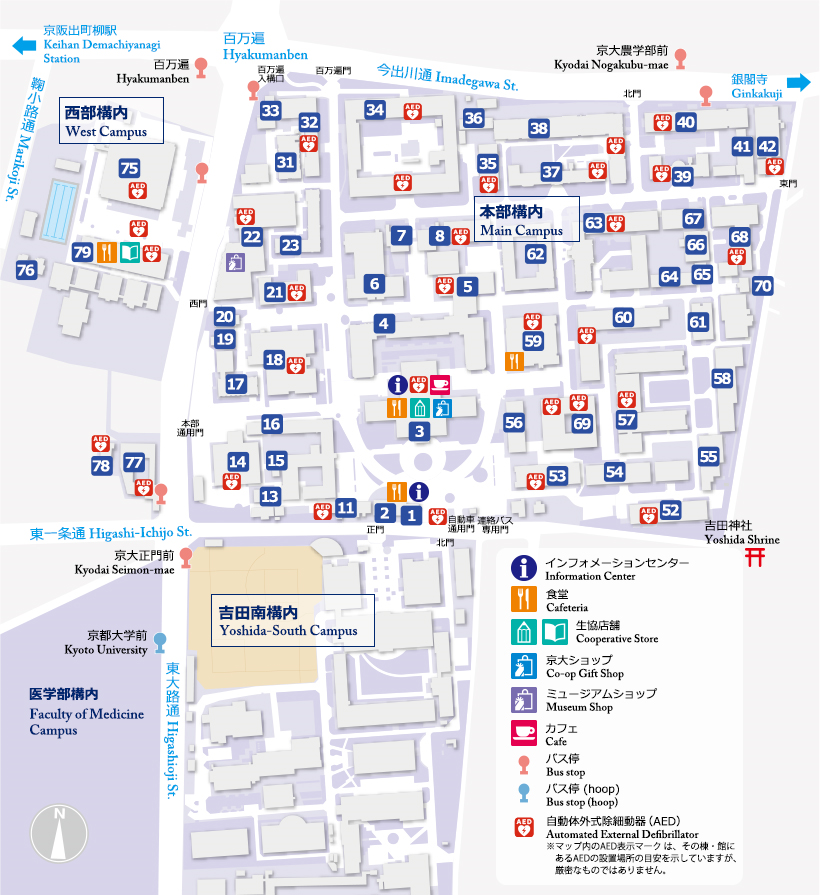 [Yoshida Main Campus]