Creating New World-Leading Technologies That Transcend the Boundaries of Specialized Fields.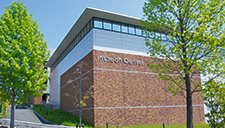 The Center, with multiple research divisions from various departments and graduate schools, pursues pioneering strategic research and research exchanges with external organizations from a global perspective.
The Center also has five laboratories (open labs)̶used by a range of project groups̶that are expected to develop substantially over the coming years.
Center Website