Katsura Library
(Last Update May 21, 2020)
 The 5 separate libraries of the Graduate School of Engineering had been operated since the opening of Katsura campus in October 2003. We integrated these 5 libraries into one new library, "Katsura Library", in April 2020. Katsura Library serves as an Area-Focus Hub Library with a university-wide functionality.
 Katsura Library especially focuses on research support for the reason that Katsura campus mainly consists of graduate students and researchers. In terms of facility and equipment, we provide diverse facilities, such as Open Lab, Research Commons, and Media Creation Room in order to encourage students to engage in intellectual activities and promote collaboration with researchers outside the university. In terms of human support, we promote support services, such as writing support, open access support and archival support which are necessary for each phase of research activity cycle.
Movie (opening ceremony on Dec. 16, 2020)
The Katsura Library Virtual Tour
Facility information
2nd floor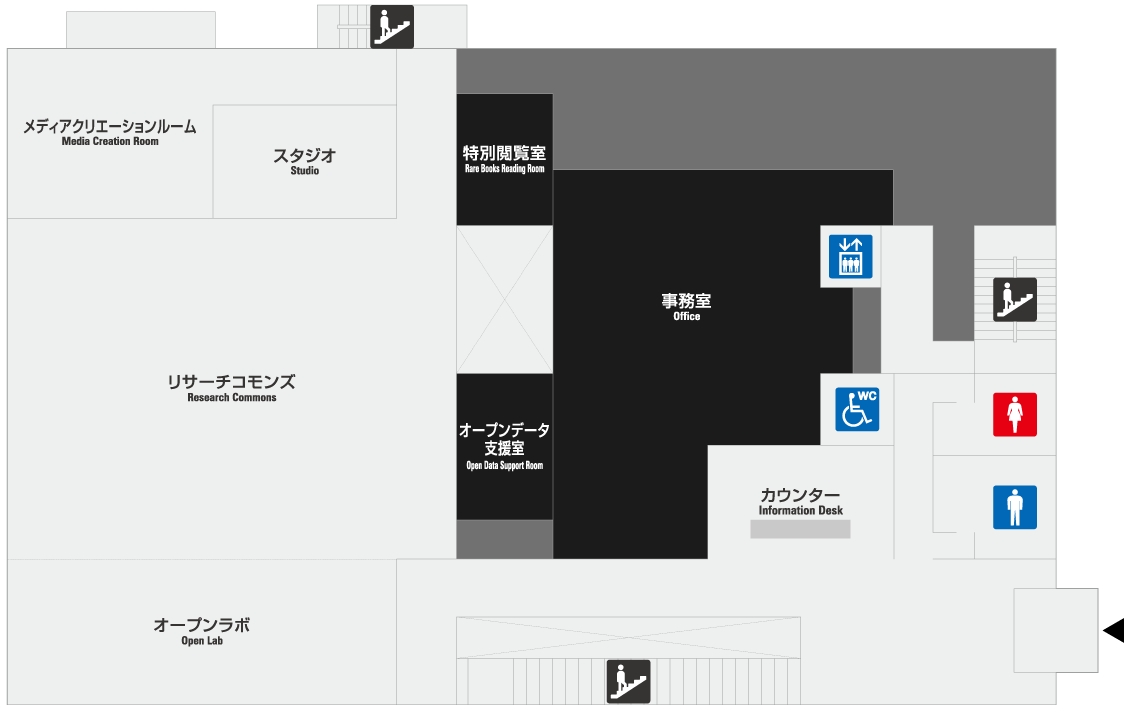 Open Lab / Research Commons
Media Creation Room (Preparing)
1st floor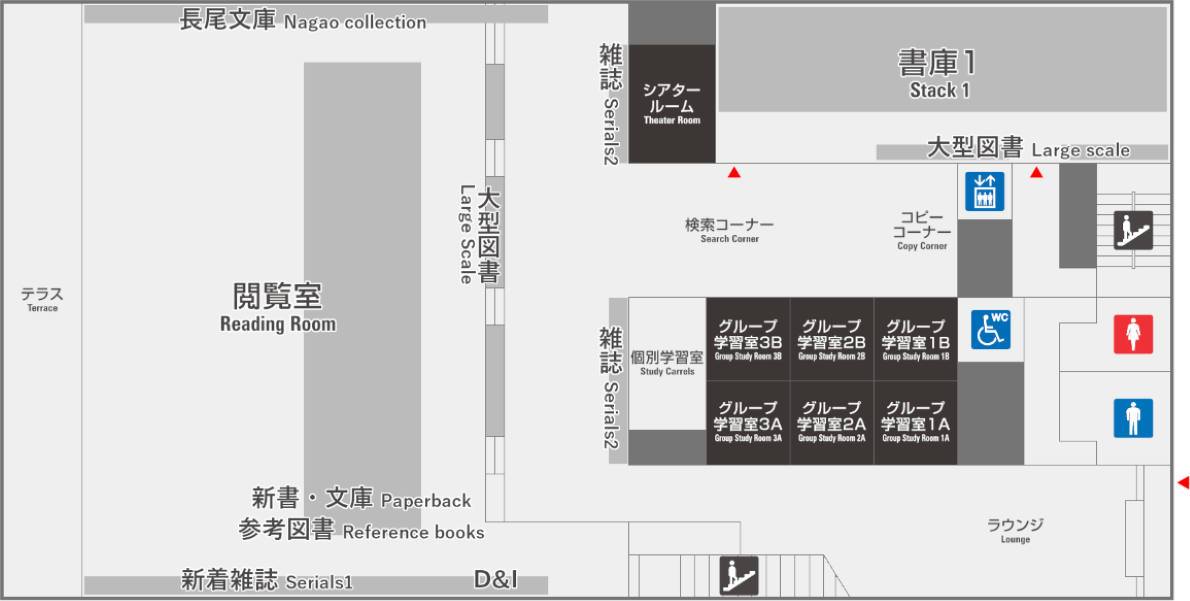 Reading Room
Mainly, books published since the 1990s and new journals are placed.
Stack 1
Research books moved from Katsura and Yoshida libraries are stored by their unique classification.
Group Study Rooms
Currently, used to take a speech lecture or an online meeting.
For Details, Please see "Group Study Rooms".
Theater Room
Theater Room is a space for viewing video materials on the first floor of Katsura Library.
Equipped with soundproofing, you can watch Blu-ray and DVD on a 4K-compatible 85inch TV.
For details, please see "Theater Room".
Study Carrels
Study Carrels are rooms for individuals to concentrate on studying.
Currently, the number of seats has been reduced to prevent infectious diseases, but it can be freely used as a self-study space.
Basement Floor
Books
Especially old materials are stored in the underground stack.
If you would like to use it, please let us know at the counter or use the Place a Hold Service.
Journals
Journals' back numbers are stored in the underground stack.
If you would like to use it, please let us know at the counter
Natural Science BNC (Back Number Center) Journals
The Katsura Library, which is an Area Cooperative Library, has collected a total of 3,765 titles in the library's collection, from the BNC (Back Number Center) journals including selected titles in the field of natural sciences, as part of the shared facility for the joint preservation of science and engineering materials across the university.
Please let us know at the counter if you want to use it.