Katsura Library
(Last Update May 21, 2020)
 The 5 separate libraries of the Graduate School of Engineering had been operated since the opening of Katsura campus in October 2003. We integrated these 5 libraries into one new library, "Katsura Library", in April 2020. Katsura Library serves as an Area-Focus Hub Library with a university-wide functionality.
 Katsura Library especially focuses on research support for the reason that Katsura campus mainly consists of graduate students and researchers. In terms of facility and equipment, we provide diverse facilities, such as Open Lab, Research Commons, and Media Creation Room in order to encourage students to engage in intellectual activities and promote collaboration with researchers outside the university. In terms of human support, we promote support services, such as writing support, open access support and archival support which are necessary for each phase of research activity cycle.
Facility information
2nd floor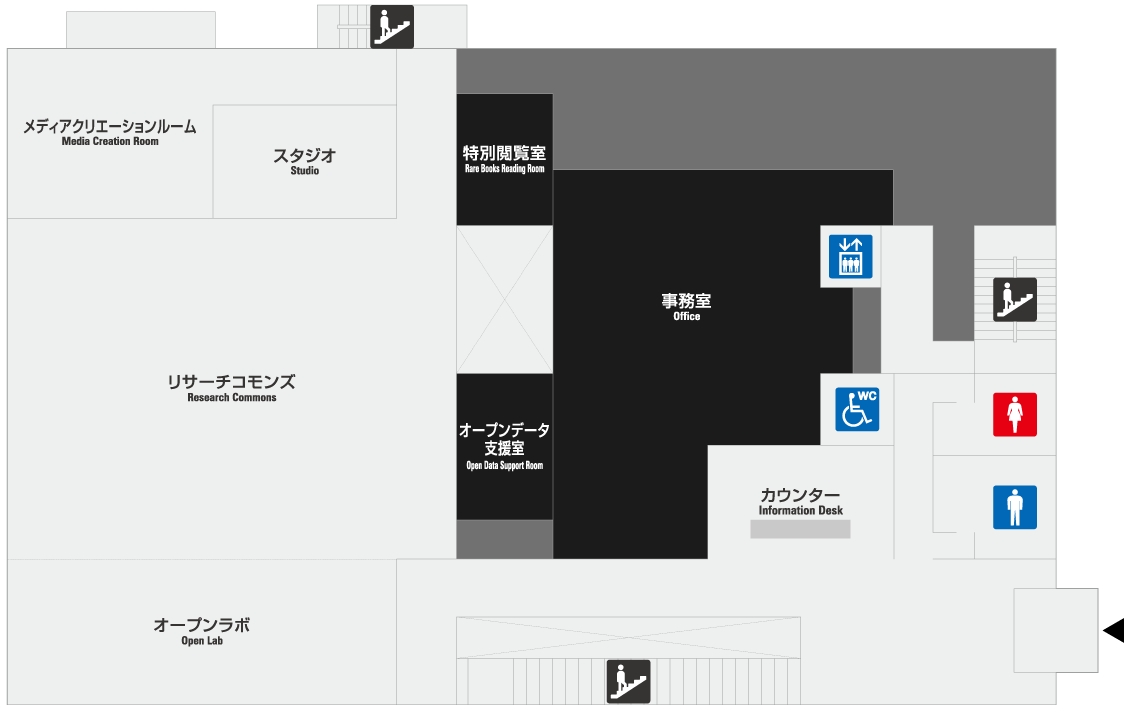 1st floor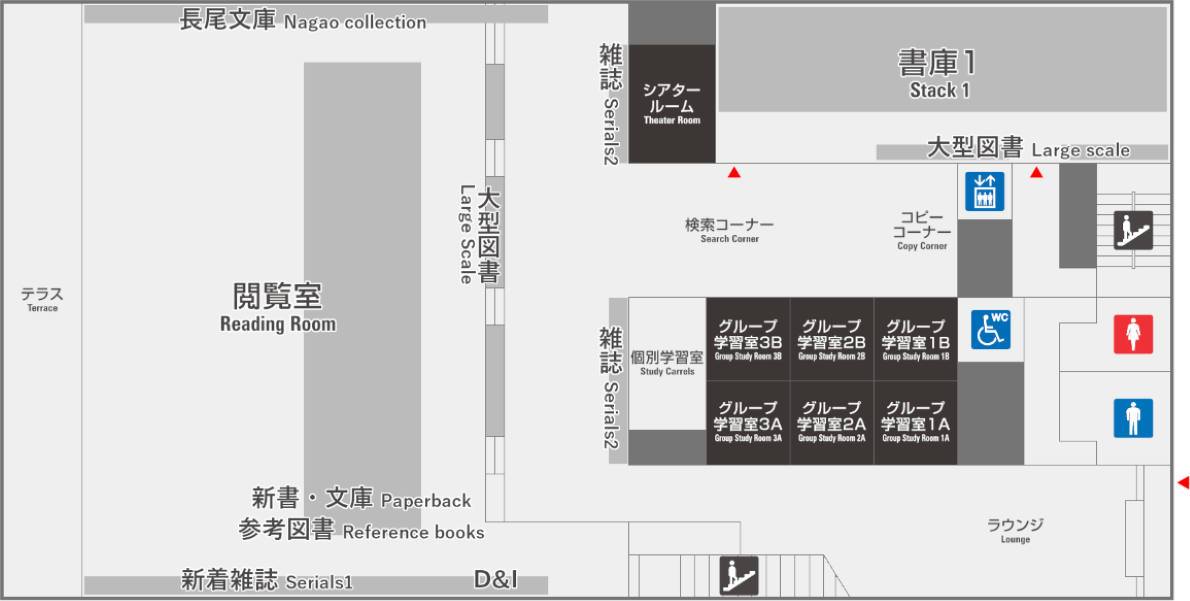 Some areas are not available for the time being due to measures against COVID-19.